Keep these items far from away from your pantry shelves.
By Melissa Locker | SouthernLiving.com
A well-stocked pantry can make dinner (or breakfast or lunch) prep a snap. A pantry that is filled with easy-to-access ingredients and organized shelves can be downright inspiring when it's time to cook a homemade meal. However, depending on the size of your pantry, all that food storage can feel overwhelming or feel so tight that taking out a can of tomatoes can feel like a round of Jenga.
The secret to a usable, inspiring pantry is organization—and keeping things out of the pantry that shouldn't be there. "In my opinion, a pantry should retain its true identity," says Olivia Parks, owner of Professional Organizer New Orleans. "I like my pantry solely dedicated to housing food items and related products. Reserving it for its intended purpose guarantees a streamlined, efficient, and, most importantly, safe storage environment for food. "
To help keep your pantry perfectly organized and everything in its place, we spoke to professional organizers across the South to get their take on items they hope to never find in their clients' pantries, so you can keep them out of yours.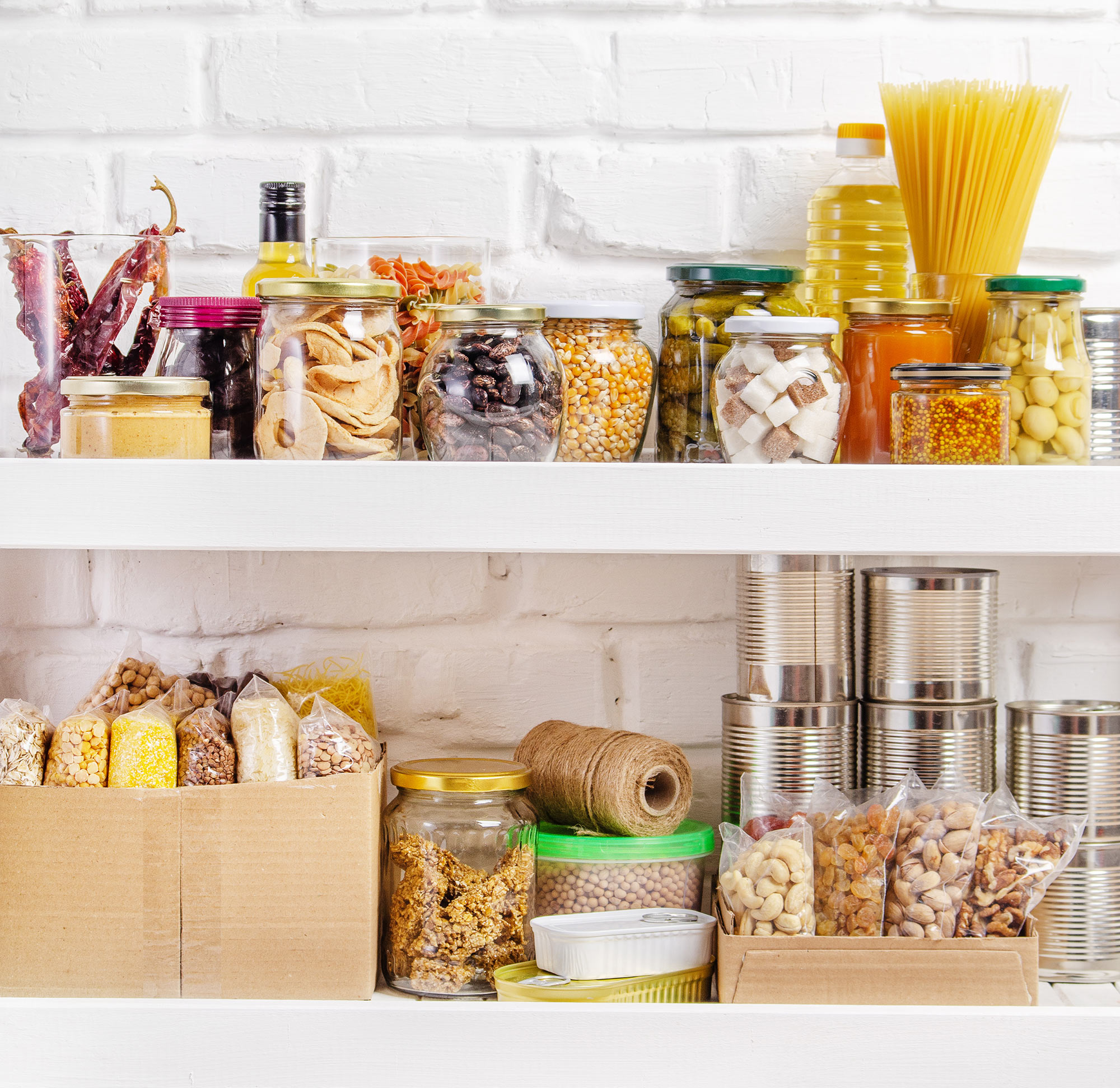 Perishable Items
"Avoid perishable items in the pantry," says Parks. "Such foods are best housed in the refrigerator or freezer. Storing them in the pantry can cause faster spoilage, resulting in smelly pantries and potential health risks."
Cleaning Products
"I would also avoid putting hazardous materials in your pantry. Storing cleaning products, batteries, and the like can be dangerous. The risks of ingestion or accidental contamination of food items are too significant to overlook," says Parks.
Pet Food
"I guess we never say never, but we highly recommend keeping pet food out of the pantry," says Whitney Tevis, owner of The Organized Nest in Fort Worth. "Even in air tight containers, it is prone to attract bugs—specifically roaches! If a customer is able to store pet food in a nearby closet or laundry room, that's the preferred method."
Attracting bugs isn't the only issue with keeping pet food in the pantry. "I know that many of us are animal lovers however, there are many people who are not!" adds Hayley Daw of El Paso Organizing. "First off, when pet food is stored alongside the homeowner's food, it can carry the stench of the pet's food into the rest of the food and even the kitchen. Secondly, if you're hosting a dinner party and someone were to see the pet's food stored in the pantry, it may deter your guests from wanting to eat at your home for fear of cross-contamination and other cleanliness issues."
Open Food Packets
"Do not store open packets of food in the pantry!" warns Angela Mai of Organized Calm in Dallas, Texas. "Preserve freshness and keep pests at bay by storing it in airtight containers. It's a simple but effective way to maintain an organized and pest-free pantry."
Keeping that food fresh can also make your pantry look photo-worthy. "Decanting [food] into clear containers or glass jars that are airtight can extend shelf life and keep bugs away," adds Cassie Thompson of Serene Spaces Professional Organizing and Consulting in St. Augustine, Florida. "This not only keeps items fresh but will give you a great visual of what is left and when it is time to replenish. If you don't want to commit to decanting, chip clips—even clothes pins—work well to keep bags closed tight and lengthen shelf life."
Whole Grain Wheat Flour
"Whole grain wheat flour can become rancid if stored at room temperature. I would store it in the refrigerator," says Ruthann Betz-Essinger of Just Organized in Birmingham, Alabama.
Expired Food
Betz-Essinger recommends clearing your pantry of "expired food, stale food, or food you are never going to eat". While this sounds like common sense, pantry shelves can hide things like a can of tuna that expired back in the Bush presidency or a box of crackers that were used to ring in New Year back in 2020. Take 15 minutes and go through your pantry. If food is expired or stale, chuck it. Anything that you won't eat but is still edible, can be donated to a food pantry.
Perishable Produce
"Pantries should be reserved for food items, but not all food items," says Allison Flinn of Reclaim Professional Organizing in North Carolina. "Produce that tends to spoil quickly should be kept in the refrigerator. This includes root vegetables, oranges, pineapple, watermelon, and grapefruit."
"For produce that is more suitable for the pantry, you want to be sure to store those items in a basket that provides ventilation," continues Flinn. The ventilation keeps the air circulating so your produce stays fresh longer. According to Flinn, produce that is okay in the pantry includes "potatoes, onions, tomatoes, and bananas."
Non-Food Items
"If pantry means food, then cleaners, paperwork, books, storage containers, appliances, picnic-ware, gifts, wrapping supplies, games, crafts, tools, lightbulbs, etc. do not belong in the pantry," says Jennifer Ross of The Spruce Goose organizers in San Antonio, Texas. There are exceptions, of course, but they "should be kept to a minimum" if space allows.
"We often find utility items such as batteries and light bulbs in pantries," says Reclaim's Flinn. "Those are more suitable for a utility closet."
Too Much Stuff
It's easy to over-stuff the shelves of your pantry, especially when there is a good sale at the Publix. However, that can lead to a pantry that is hard to use. "Overbuying is often the culprit for items spilling into areas that they don't belong," says Ross. "My biggest tip is to buy only what you need and have space for."