You are overwhelmed. Of course you are – you are a new mom. You have completely new roles and responsibilities. You've taken on arguably the most challenging and important task in your entire life – ensuring that your child grows strong physically, emotionally, mentally, and spiritually. As if that weren't stress enough, now add to it the less important, but still highly significant, task of keeping all of your baby's stuff organized. Your new life-form may practically double the amount of things in your house. You have items for bed time, bath time, meal time and play time. Everything is special – extra soft, smaller sized, safety-oriented and in a rainbow of pastel colors. And we haven't even mentioned clothes and diapers. How are you going to keep it all together?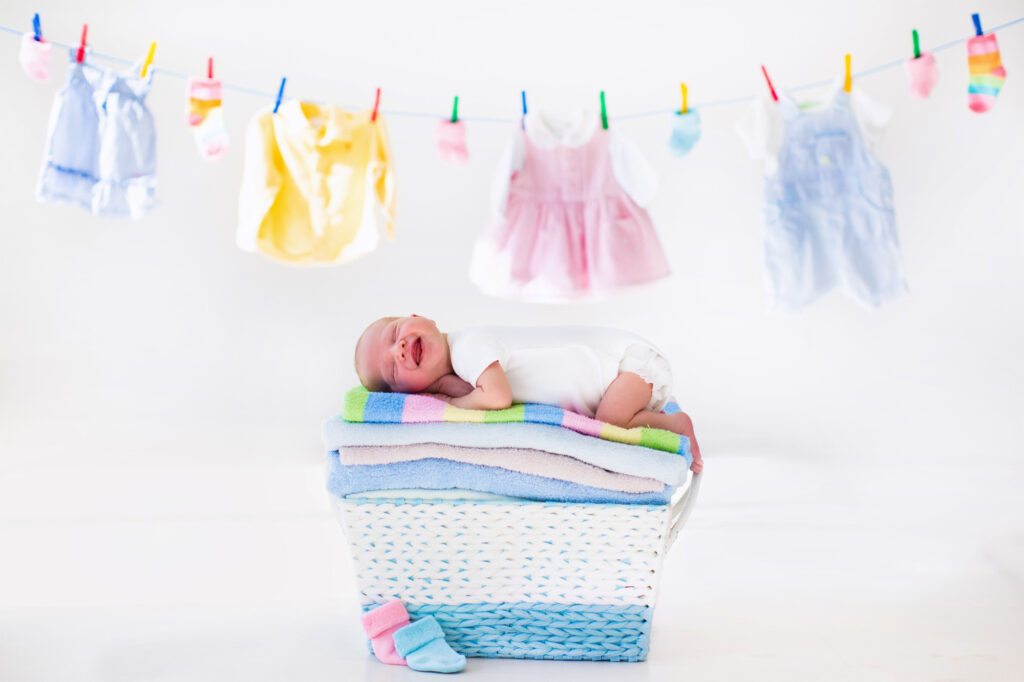 Stores are full of products to make your life with baby more organized. I've identified the ones I think work best. Here's the idea that I think will help you the most – have lots of the same things in multiple locations. For example – if you live in a two story house, have diaper changing supplies on every floor. The main diaper changing area (with storage for supplies) is customarily placed in the baby's room. In addition to this, place a Portable Diaper Caddy (see below) on the main living space. At some point you will have to carry your caddy upstairs and refill it. While you're at it, don't forget to refill your diaper bag too. And by the way, never attempt to run a quick errand without a diaper bag. It will be at that time that baby decides to have, what we called in our house, the "exploding diaper."
Open baskets make great ways to keep like items together. If the basket has a handle they will be easy to transport to other places.
There are times when you will need to share the care and keeping of baby. Creating supply containers that are organized and labeled will help ensure that other care-givers can find what they need, when they need it. Keep your containers well stocked and allow others to help with this task – that way everyone knows where the supplies are kept.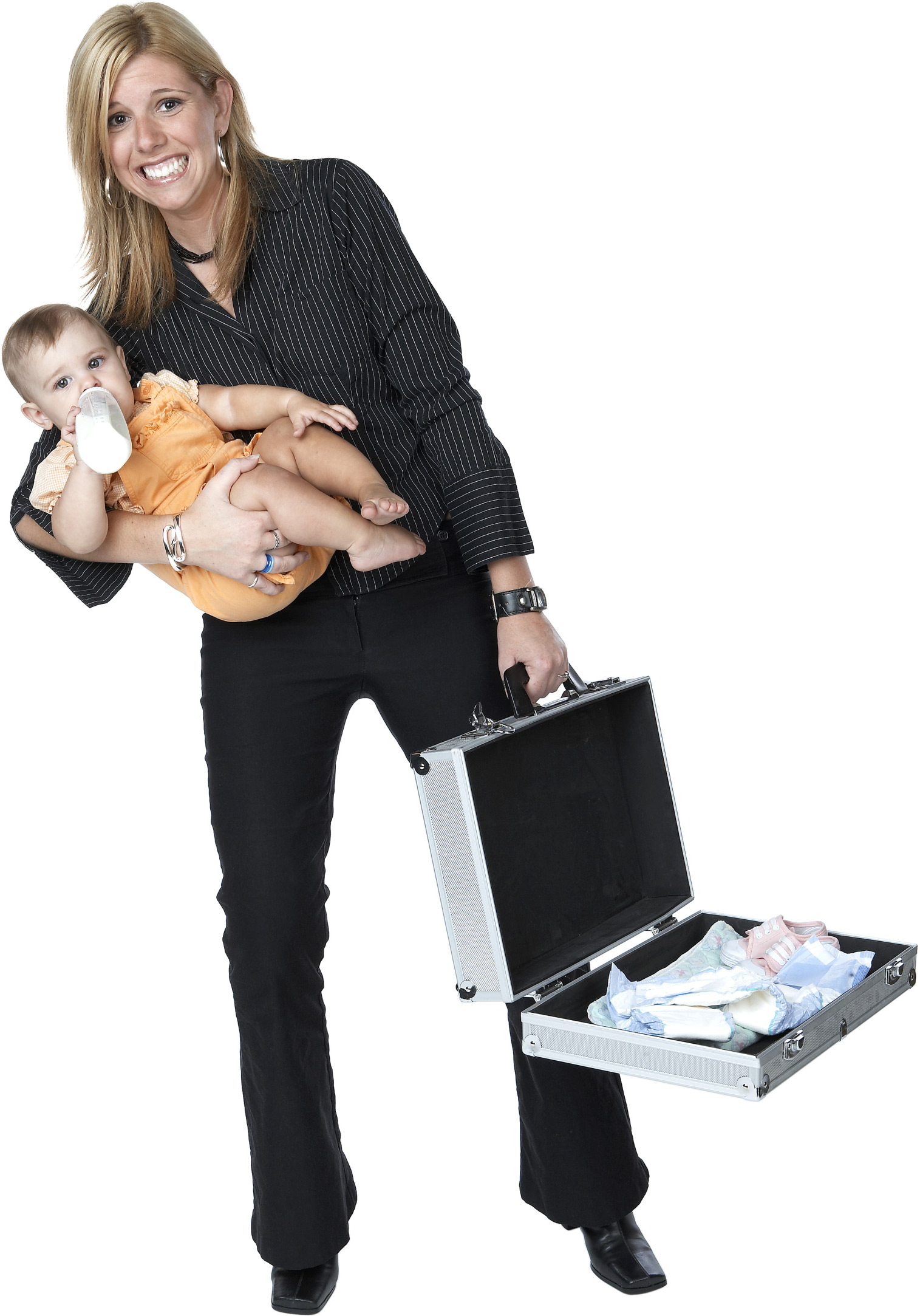 Munchkin Portable Diaper Caddy – This is perfect for carrying just enough of the essential supplies around the house to be able to change a diaper. It has large and small pockets for lotions, ointments, wipes and more. The inside holds 15 to 20 diapers (depending on size).
Winnie The Pooh Diaper Bag – Pick a diaper bag with enough pockets to separate the supplies but small enough to carry without killing your back. Large diaper bags do get heavy fast. You minimally need space to carry diapers and wipes. Other bag features that make life easier are a space for your cell phone and wallet (alleviating the need to carry a purse), space for a bottle and snacks, and a change of clothes. Anything else is personal preference and depends on the age of your baby.
BabyPack.pad – This is a preprinted notepad with reminder lists for new moms (and dads). It has a space for supplies that you might need in your diaper bag but also reminders for strollers, sweaters, medicines, and mommy needs too.
Bathtime Basket – This plastic container has a handle that makes it easy to carry supplies to the bathing area. It should have enough space for baby shampoo, body wash, lotion, wash cloths and towels. This item can get wet and water will drain from the bottom and sides – a feature that comes in handy at times.
Safety 1st Bath Toy Bag – This bag uses suctions cups to mount to the side of your bathtub or the shower wall. It stretches to store all your bath toys while at the same time allowing them to dry between uses.
Sassy Baby Food Pantry Organizer – Keep your baby jar food organized and easy to see with this 3-tiered organizer. It takes up about 9 inches of space so it will easily fit into most kitchen cupboards. It rotates like a lazy-susan so you can quickly see exactly what you have. It's easy to assemble and clean.
Munchkin Deluxe Dishwasher Basket – The top part of this basket is for bottle nipples. Spoons and forks can go into the basket on the side. Fill the lower basket with small items like bottle rings and valves. The basket fits on the top rack of your dishwasher. I like it because when it is clean it doubles as a countertop organizer to hold all the small bottle items.
Bedtime Basket – You will, on occasion, be changing sheets in the wee hours of the morning when you are half asleep. Make life easy by having a crib supply basket close at hand. Included in the basket are waterproof pads, crib sheets and small flannel blankets. You might want to include a pair of sleepers because, if you are changing the bed, chances are you'll have to do the sleeper too.
Sentimental Storage Box – As a new mom you are going to get cards, notes from the doctors, birth announcements, pictures, and important documents. Until you have time to organize this deluge of paper, get a box with a lid. Open the lid and place stuff in as it comes. You can organize later when you have time.
Got questions? Contact Ruthann by clicking here.