What if the one spouse who takes care of all the family's vital records was suddenly gone? What if a tornado, flood, earthquake, or some other natural disaster destroyed your home? Where are your financial documents? Where's the will? With whom do you have life insurance? Who is your lawyer? Where are your tax records?
In spite of our best efforts to avoid tragedies, they still eventually come our way. The devastation of a tragedy, whether personal or natural, can be greatly reduced if we simply prepare ourselves to deal with them when they arrive.
The first step in organizing for disaster is helping clients locate important documents. We make sure that all essential information gathered is up-to-date. If it needs to be copied and stored in another location (like a safety deposit box), then we make that happen.
Secondly, once the system is in place, it's important to make it easy to add and delete vital information.
Finally, in the event of an evacuation, any family member should be able to locate the binder and carry it with them to a safe place.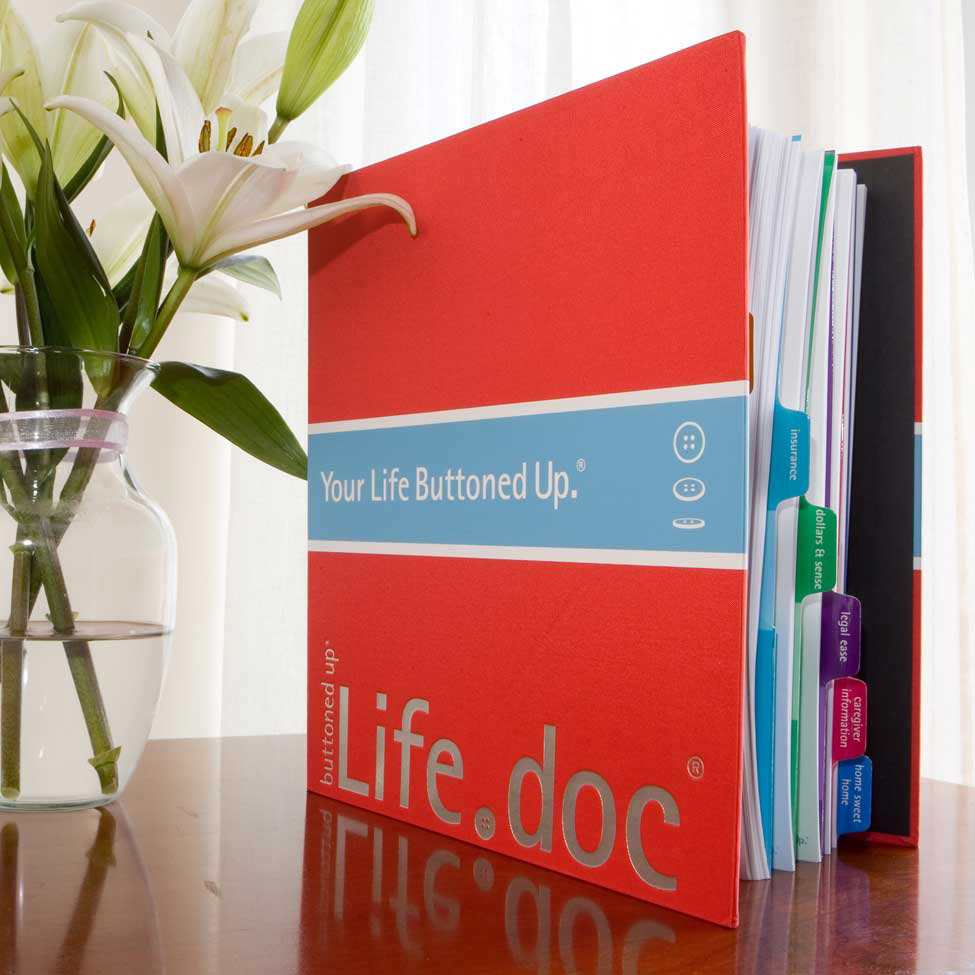 One of the simplest and most effective ways I've seen for keeping track of family records is a system called Life.doc. Life.doc has researched what information needs to be preserved and has organized it into an eight-section 3-ring binder. Life.doc is available on this web-site under "organizing products".
Not only is Life.doc a useful tool for established families, it is a perfect gift for newlyweds who are just starting off life together. Also, the children of an elderly parent whose vital records are haphazardly arranged would greatly benefit from the simplicity and organization of this product.
Love the idea but don't have the time to put it together? Call me to schedule an appointment and together we can get your life organized in no time.
Get prepared for a disaster with Life Doc > click to order
Got questions? Contact Ruthann by clicking here.