I love to quilt. I make small quilts (crib to twin size) for the Linus Project and other children's charities. One thing I have to keep under control and well organized are the supplies I use to quilt. Like other crafters, quilters need to have things in place so when the creative spirit hits a project can begin without delay.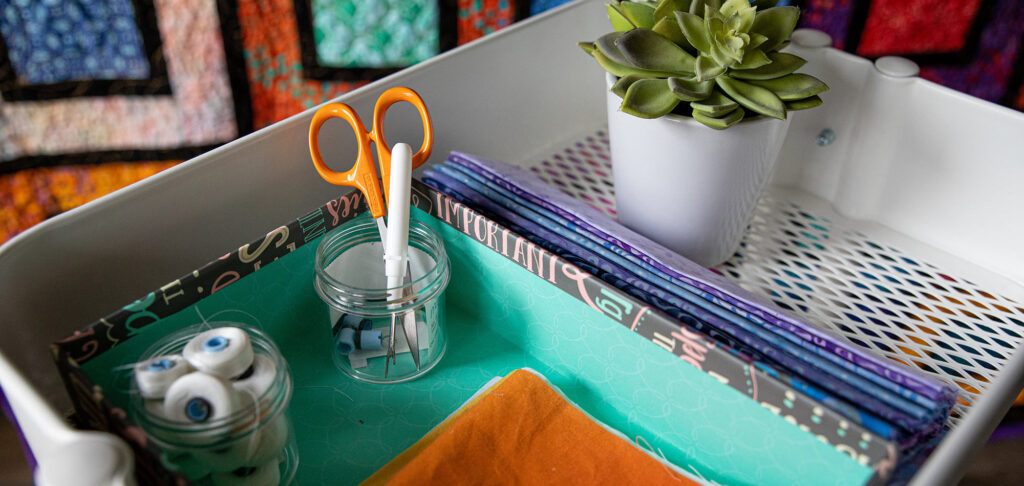 Like a well organized kitchen with its triangle of the refrigerator, stove and sink, a craft room will have its most basic tools close to each other yet not crowded. I have my cutting/pressing table, sewing machine and fabric in its own triangle. It is important that my cutting table, which can also be where I lay out designs, is handy to my sewing machine so that I can quickly sew the pieces together. Under my cutting table is a three tiered rolling cart that contains my most used sewing tools. I can turn on my rolling office chair from the sewing machine to the cart containing the tools. Because the cart has wheels it can easily be moved where I need it.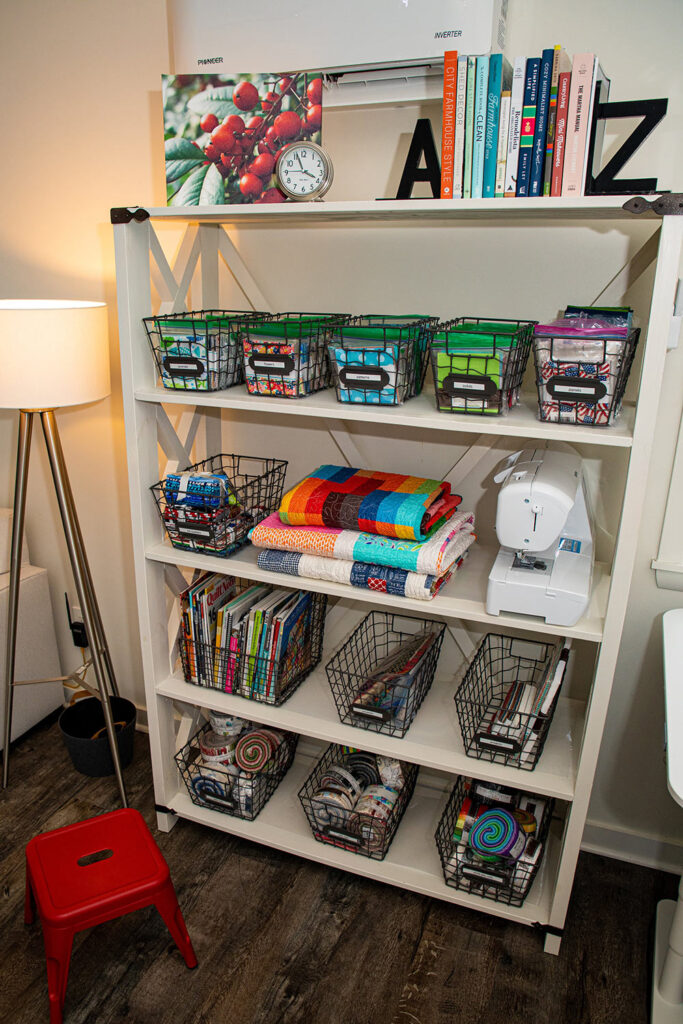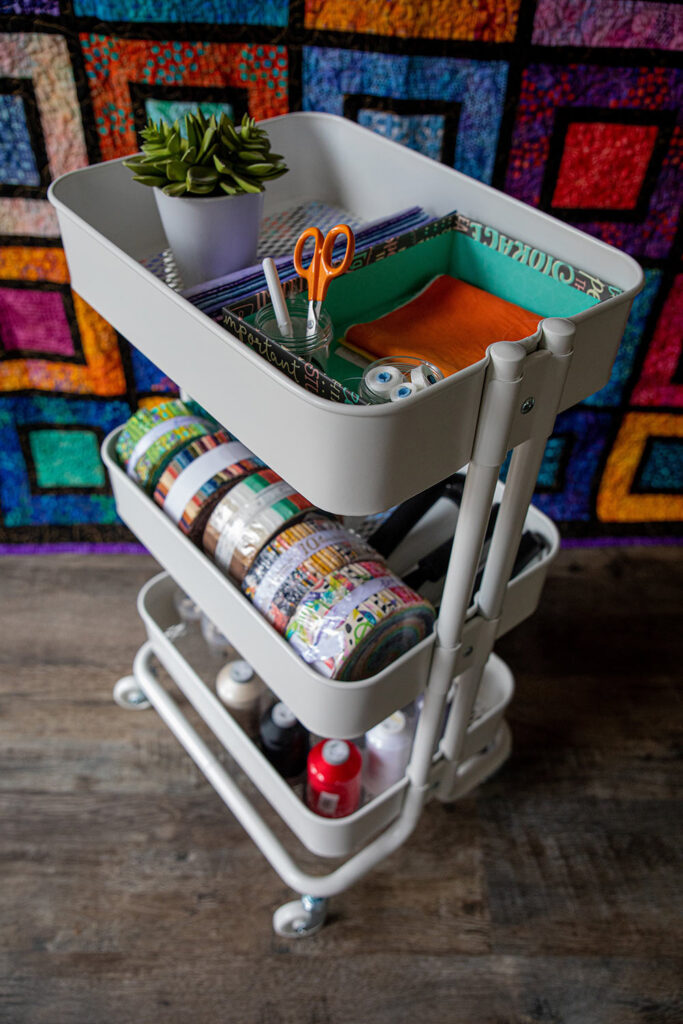 Look around your space and see what is most essential for your crafting needs. Then make sure they are in a work triangle for the best use of space and your needs.