Does your family have a hard time keeping up with all the books you borrow from your local library? This was a problem that I had when my kids were little, and they wanted to take out lots of books.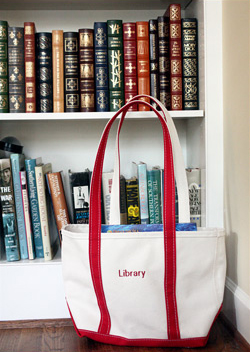 To solve this problem, I went to LLBean.com and ordered a medium sized tote in a bright color that did not look like anything else I owned. Here's the best part – I had them monogram the word "Library" on the tote to let everyone in my family know where to put library books when they were done reading them. Inside the tote I put the printed receipt from the library detailing all the books we had checked out. When the books were due, (my library sends me a reminder email 3 days before the due date) we could just compare the receipt to the books that were in the tote. Then if there was a missing book, the kids could hunt it down and get it in the tote bag. There are loads of places that you could get promotional/personalised tote bags from to be honest. For example, you could take a look at something like these bags at us imprints to give you a better idea of what is on offer.
Now that my kids are older and taking care of their own checked out books, my tote is not quite so full. I have thought about ordering the smaller version of the tote but just last night I found someone else's library books in my bag. I guess I will keep using the old beat up tote, happy with the knowledge that I passed on at least one organizing habit to my kids!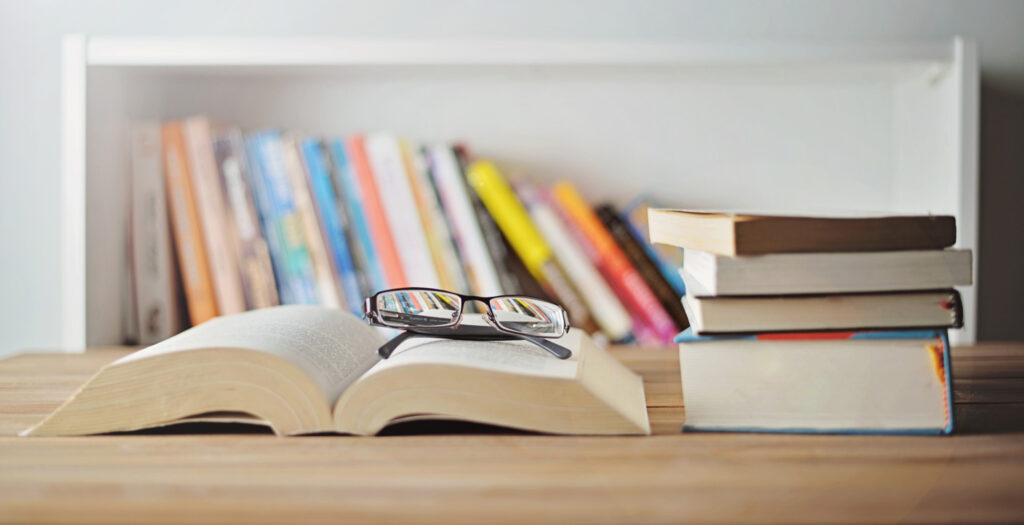 In a recent session with one of my clients, we implemented this tip for her large family of avid readers. Here is her story in her own words.
Ruthann, thanks for your brilliant idea about the library tote bag! We have five big library users in our house, and we also have a pretty large book collection of our own. I had been going on weekly search missions to locate library books amongst the stacks and piles of our own books in an effort to return them to the school or town libraries on time (with a not-so-stellar success rate). Now everyone knows that their library books go in the tote bag when they are not being read, and we've dramatically cut down on the frantic library book hunts. The bag is easy to grab when it's time to return the books to the library (bonus!) and looks really cute in the living room (extra bonus!) Thanks for this simple and inexpensive solution to what had been a chronic problem. – Cathy, Birmingham, AL
Got questions? Contact Ruthann by clicking here.